I love pretty, ridiculous hats. Here's one I made this past week.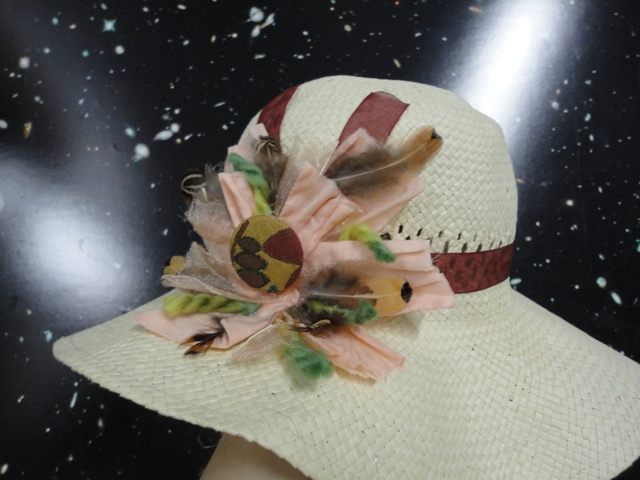 To make this hat, you'll need the following tools/supplies:
Feathers
Gauze ribbon
Fabric
Hot glue gun
Hot glue
Yarn
A pretty centerpiece of your choosing (I found a large cloth button)
A hat!
Instructions:
1. Cut and hot glue a length of the gauze ribbon around the band section of the hat. I find it works better to apply the hot glue to the ribbon itself instead of on the hat, then apply.
2. Cut the fabric into small rectangles about an inch across and 2 1/2 – 3 inches long and hot glue in a loose spiral on top of the gauze banding at the desired location. I put mine at the back of the hat.
3. Coat ends of feathers with hot glue and insert in between the spiraled fabric. Do the same with similar lengths of yarn.
4. Glue centerpiece!
5. WEAR IN UTTER GLORY.
The end.