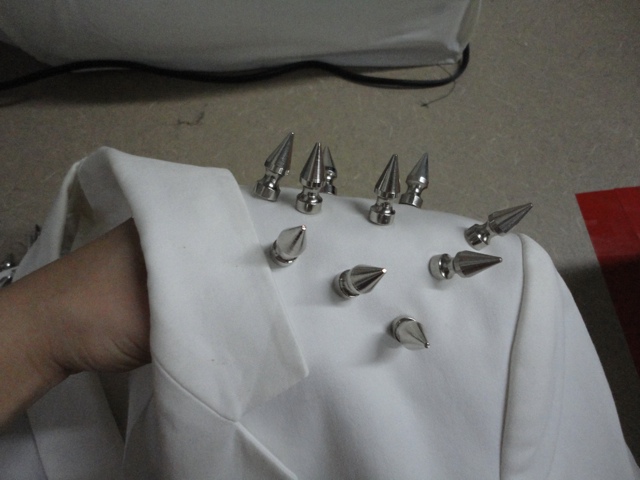 I studded the shoulders of my favorite white sports coat. See below for a how-to!
Supplies/Tools Needed:
-seam ripper
-leather or fabric punch
-jacket of your choosing (go for shoulders with some structure and support to make sure the studs stand up straight).
-studs with screw backings
-washers (optional)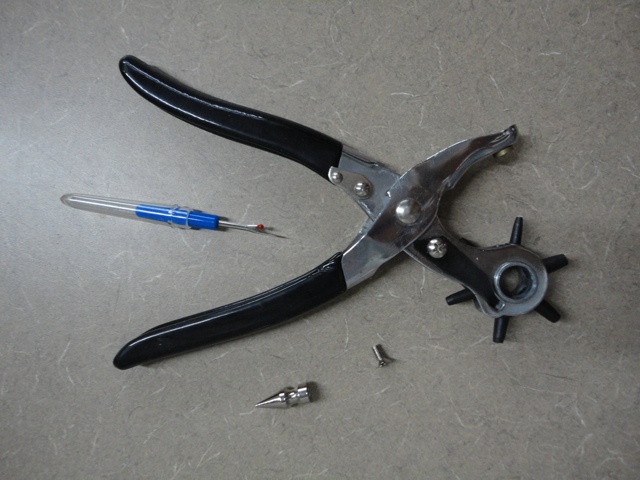 Instructions:
1. Using the seam ripper, remove the seam running along the inner shoulder lining.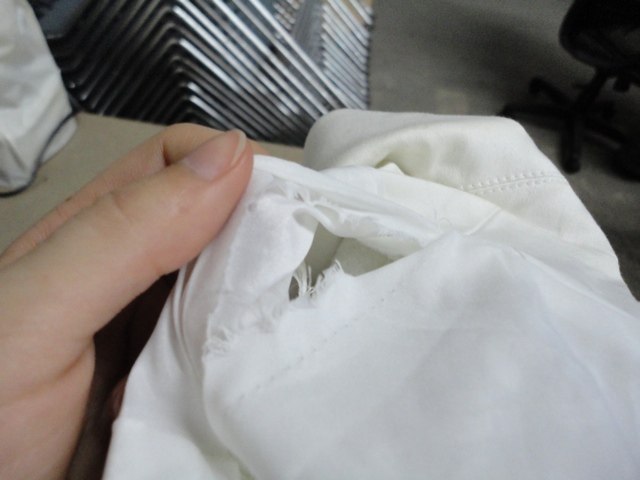 2. There should be some kind of loosely sewn interfacing under the lining (this is what gives the shoulders shape and support). It looks like a white brilo pad, and feels like thin, fuzzy cardboard. Either move it to the side, or rip the stitching as little as possible so you can access the outer fabric of the shoulder. You can sort of see it below.
3. Check the size of the stud screw against the sizing of the punch and choose a slightly smaller punch gauge so the screw will rest tightly in the fabric of the coat. Punch the desired number of holes into the shoulder fabric.
4. Insert screws and screw on studs. Place washers in between the screw and stud under the fabric if desired to add additional support to stud.
5. Resew the interfacing and lining seams. You'll have to do this by hand… But whatever, no one looks at your lining shoulder seams. :P
Voila.