Studio Roosegaarde has released their Intimacy 2.0 dress, a wearable computing, eTextile garment that turns from opaque to transparent to indicate the level of the wearer's excitement. The system is based on sensors that monitor heart rate, which changes the levels of transparency based on rate increases and decreases. The higher the wearer's heart rate, the more sheer the e-foils become, and vice versa.
INTIMACY is a fashion project exploring the relation between intimacy and technology. Its high-tech garments entitled 'Intimacy White' and 'Intimacy Black' are made out of opaque smart e-foils that become increasingly transparent based on close and personal encounters with people.
Previous iterations of the Intimacy project are the Intimacy:
The Intimacy Black (my personal favorite):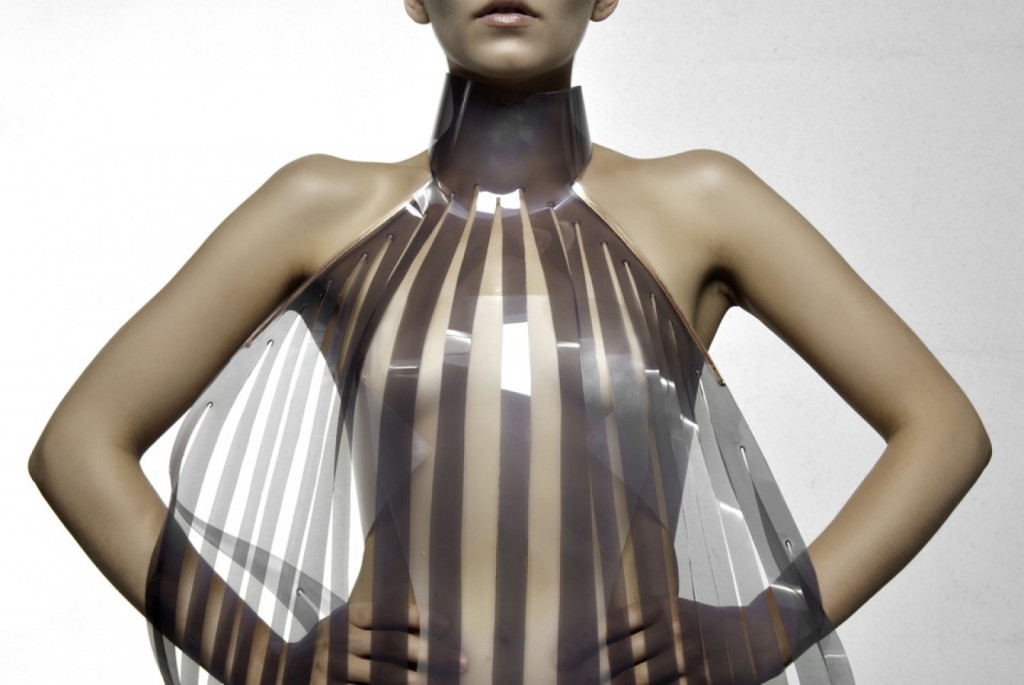 The current Intimacy 2.0, which incorporates leather into the design and comes in white/silver or black: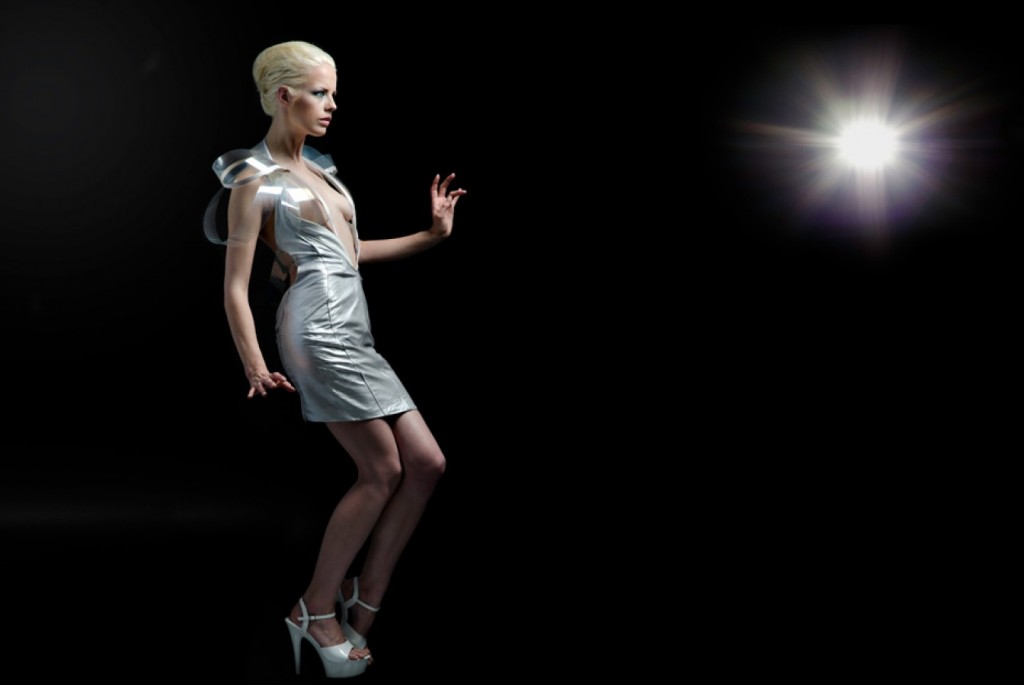 Absolutely stunning and titillating.